5 Reasons to Love the 2016 Ford Fusion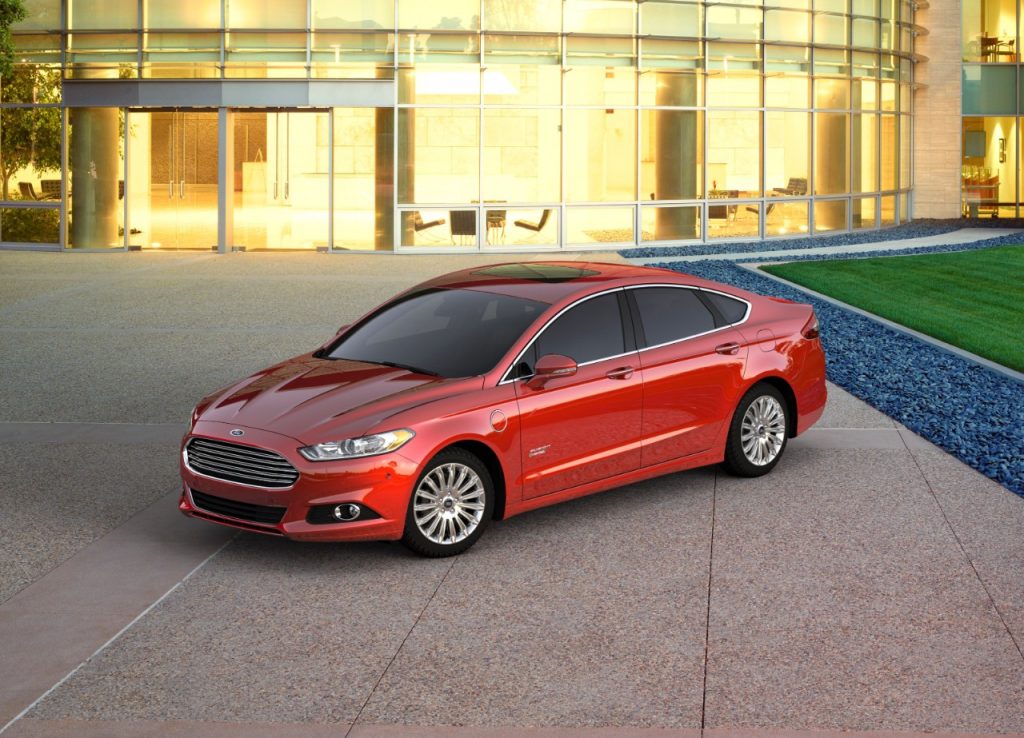 The 2016 Ford Fusion is flying off the lots of Ontario Auto Center dealerships and, after taking it for a few test drives around San Bernardino County, we understand why. Not only is the Fusion beautiful, its luxurious interior and advanced technology are unrivaled by any other vehicle it its class. To prove that it truly is one of a kind, we've come up with 5 reasons why we love the new Ford Fusion.
1. Design
Although it is aesthetically pleasing, the Ford Fusion was ultimately designed for efficiency and practicality. Every piece has a function including the Active Grille Shutters which maintain a perfect engine temperature by opening and closing accordingly. Projector headlights give the face a sumptuous appearance while the LED taillights offer a faster illumination speed than average lamps.
2. Interior
Don't be fooled by its affordable price; the Fusion's interior takes luxury to an entirely new level. With leather-trimmed, heated seats, the driver will be able to customize his or her comfort level by utilizing the 10-way power option with memory settings. There are also seven different color schemes available for LED interior illumination, giving your Fusion a modern glow.
3. Performance
The Ford Fusion is powered by three unique engine choices. The base model comes equipped with  a 2.5-liter four-cylinder capable of 175 horsepower and 175 lb-ft of torque. A turbocharged 1.5-liter four-cylinder outputs 181 horsepower and 185 lb-ft of torque steps it up a notch when paired with a six-speed automatic transmission. For the ultimate driving experience, we recommend the turbocharged 2.0-liter matched with a six-speed automatic and paddle shifters for a whopping 240 horsepower and 270 lb-ft of torque.
4. Technology
The state-of-the-art technology found in the 2016 Ford Fusion was designed to keep you entertained and connected throughout your entire trip. An 8-inch MyFord Touch® screen allows you to connect your smartphone wirelessly through Bluetooth®, providing you with your favorite music and access to your phone book. Voice recognition gives the driver full control of the vehicle without having to take his or her hands off the steering wheel.
5. Safety
Keeping yourself and your passengers safe is something that the Fusion excels at. A rear view camera is standard on all models and helps you avoid hazards when backing up. The Blind Spot Information System® is your mobile watchdog and warns you when there is another vehicle approaching if you try to change lanes. There are also advanced inflatable seatbelts found in the back row to prevent serious injuries in the event of an accident.
If you want to experience the amazing 2016 Ford Fusion for yourself, stop by Citrus Motors Ford & Kia, Inc. today for a test drive! You can also check out Ontario Auto Center's extensive online inventory for a list of over 20 different vehicle brands available now at our 15 Inland Empire car dealers.