The History of the Hatchback
You may have heard the term hatchback used to describe a variety of vehicles with a rear door that pops up, but not all vehicles with that type of access are hatchbacks. A hatchback specifically refers to a sedan or coupe (four- or two-door) vehicle that has a tailgate that flips up from two hinges, frequently called a third or fifth door. They are often also called "two-box" cars, as the vehicle is broken up into two sections: the front section where the engine is housed, and the back section that is meant for passengers and cargo. These cars don't have a defined trunk, or third area, so that's where the "two-box" name comes from. Hatchbacks do not include vehicles such as wagons or SUVs, while those also have a rear door that flips up, they are considered different vehicle types.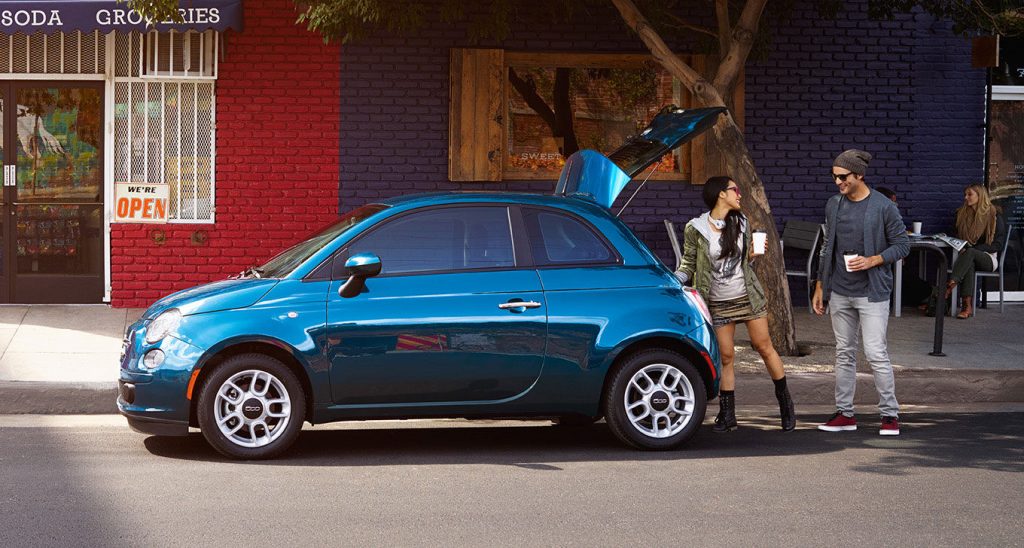 The First Hatchback
Some assert that the 1938 Citroën Traction Avant 11CV Commerciale was the world's first hatchback. Built to attract families and workers with cargo, the Citroën offered unique trunk access that had a split rear door where the bottom half folded down (like a truck tailgate) and the top half popped up from top-mounted hinges (as traditionally found on hatchbacks). Others argue that the half and half setup of the Citroën isn't a true hatchback, and that the first hatchback design as we've come to know them today was the 1965 Renault 16. Also designed with families in mind, the Renault was positioned to be a modern alternative to larger sedans and wagons that was more affordable and more fuel-efficient. 
Hot Hatches
The hatchback has come a long way, creating a huge following of drivers who love the look and functionality of this design. Here are a few "hot hatches" from over the years:
1968 Mustang GT-390 Fastback
American muscle-made hatchbacks cool with the Ford 1968 Mustang fastback. Little seating and small cargo space didn't scream family vehicle as the original hatchbacks were intended, but 0-60mph in 6.3 seconds attracted a new crowd. Plus, Steve McQueen racing through San Francisco in a thrilling car chase in the movie "Bullitt" helped make this hatch hot. 
1976 Golf GTI Mk1
The Volkswagen 1976 Golf GTI Mk1 was one of the earliest hatchbacks to capture the hearts of drivers. It was incredibly fast due to its lightweight construction, going 0-60mph in just nine seconds. Not only that, but the hatchback offered some serious cargo space, making it perfect for young drivers that wanted a quick car that could also be practical. 
2002 Ford Focus RS
Ford had another fantastic hatchback option with the 2002 Ford Focus RS. It was sporty, with a turbocharged engine that could go from 0-60mph in just 6.3 seconds. Though never sold in the US, this vehicle had a lot to offer at an affordable price and helped secure the hatchback's position in modern automotive history. 
2021 Audi A5 Sportback
Hatchbacks have gone through a huge evolution and luxury brands are getting in on the hype. Style meets function in hatchback offerings like the 2021 Audi A5 Sportback. These vehicles offer all the creature comforts of a high-end maker but with some major cargo space and functionality. 
Ready to get a hatchback of your own?
Contact any of our dealerships to learn more about the hatchback vehicles they offer.